We can handle a spider problem at your commercial property.
While spiders are near the top of the list for common fears, they're not usually as problematic as many other pests. After all, spiders tend to be solitary creatures that mind their own business in the corners of a room. They can even be helpful by preying on other insects that find their way inside your building.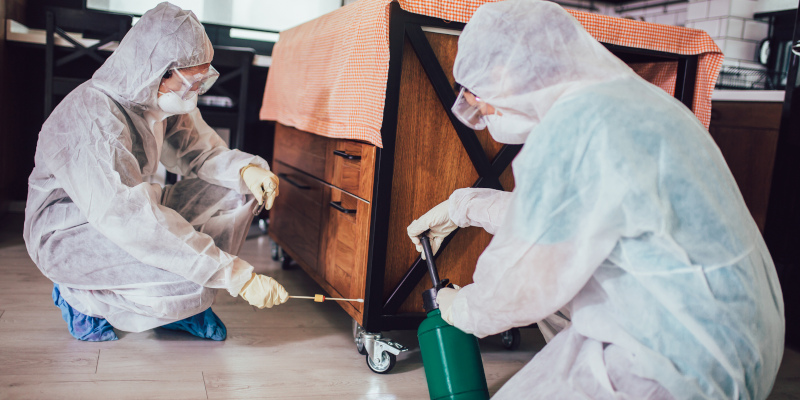 However, most business owners would agree that spiders and spider webs are not how they want to greet their customers or employees unless they are a part of Halloween decorations. A single spider might not pose much of a problem for customer relations or employee morale, but if you are spotting numerous spiders, it certainly warrants attention. If you suspect your business has a spider problem, our team at Riggs Moisture, Termite & Pest, LLC is prepared to help by providing commercial spider control.
We have spent many years in the pest control industry, so we understand how to provide the effective, lasting results your business needs. We can take a close look at your property to identify the species you are dealing with and hopefully locate the source of the problem. Then, you can count on us for reliable commercial spider control as we eliminate the spiders and put measures in place to prevent them from coming back. When we have finished carrying out our job attentively, you can rest assured that spiders won't be a major problem for your business anymore.
If you need commercial spider control in Hampstead, North Carolina, give us a call today to set up an appointment.
---
At Riggs Moisture, Termite & Pest, LLC, we offer commercial spider control services in Hampstead, Wilmington, Jacksonville, Leland, Topsail Beach, Holly Ridge, and Surf City, North Carolina.