Protect your home or business with our termite control services.
If a termite colony invades your home or business, it can cause major damage to your wooden framework in as little as three months. At Riggs Moisture, Termite & Pest, we can keep termites away from your Topsail Beach, North Carolina property with an effective termite control plan. Count on us to oust a termite colony currently in residence and install a ten-year preventative system to avoid a future problem.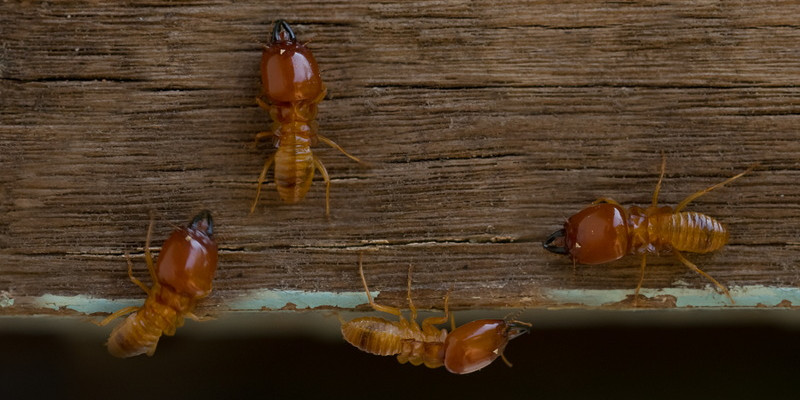 Termites can hide in your home or place of business for months without being detected. If you think a colony might be lurking behind your walls, look for these signs:
Termite wings and shells around your windowsills
Hollow tunnels in your baseboards
Weak floorboards
Termite droppings near your doors and windows
Clicking and cracking sounds behind your walls
You should also notify us if you notice termite swarmer activity around the exterior of your home. These are termites with wings that are looking for a hospitable place to begin a new colony.
The best way to gain peace of mind that you do not have termites or get a resolution before they can cause structural damage is to reach out to a reliable termite control specialist. We are happy to schedule an inspection at your home or business and let you know our recommendation for the best course of action.
We also recommend a termite inspection before closing on a home or commercial property. We can provide you with a wood destroying insect report so you can have any issues resolved by the seller before you close. If you would like to know more about our termite control and inspection services, don't hesitate to contact us.
---
At Riggs Moisture, Termite & Pest, LLC, we offer termite control services in Hampstead, Wilmington, Jacksonville, Leland, Topsail Beach, Holly Ridge, and Surf City, North Carolina.