Trust us to handle a termite emergency at your home or business.
A termite infestation is a very serious matter because they can cause very serious damage to your home or commercial building. To make matters worse, most insurance plans don't cover termite treatment or repairs, so you could end up paying thousands of dollars out of your own pocket to deal with the problem. Although the average mature colony of about 60,000 termites destroys only about a 1/5 ounce of wood every day, that destruction adds up quickly. Termites can cause an impressive amount of damage to the wood frame and other parts of the structure in only a few months. When you consider that the colony might be present on your property for several years before you ever notice them, it becomes clear that you need a professional to deal with your termite emergency and provide termite control as soon as possible.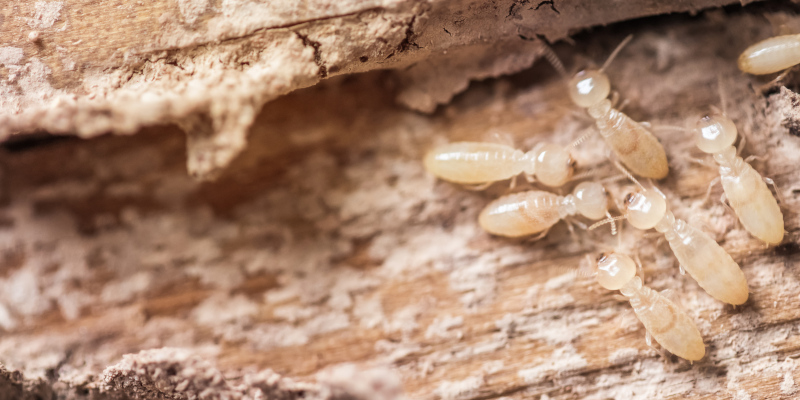 At Riggs Moisture, Termite & Pest, LLC, we are the professionals you can trust to deal with your termite emergency. We have many years of experience in the termite and pest control industry. In fact, our owner started in this industry at only 14 years old. Because we are seasoned professionals, we understand what constitutes a termite emergency and what we need to do to eliminate the insects effectively. You can rely on us to carry out our work as thoroughly as possible, so you won't have to deal with further damage to your property.
We're a family-owned company serving the Hampstead, North Carolina community and surrounding areas, and we care deeply about our customers. We'll always deliver the best solutions for your needs and provide personalized customer service. If you have a termite emergency at your residential or commercial property, contact us today.
---
At Riggs Moisture, Termite & Pest, LLC, we can assist with a termite emergency in Hampstead, Wilmington, Jacksonville, Leland, Topsail Beach, Holly Ridge, and Surf City, North Carolina.